Our Values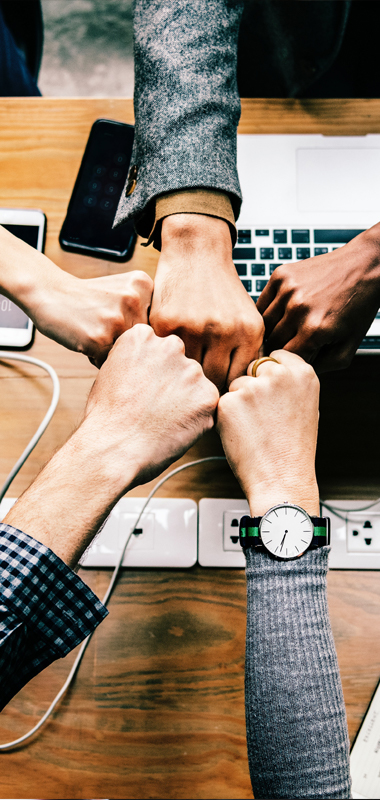 PASSION FOR TECHNOLOGY
The key to executing our work in an exceptional way is the indescribable degree of satisfaction that the interaction of our roles with technology gives us. The result of this is that every day we are more committed to what we do.
INNOVATION
Our team combines high levels of knowledge, creativity, diversity, character and motivation to achieve excellence, which results in a new way of designing and applying solutions for the daily needs of our clients.
TEAMWORK
Our work teams share knowledge, experience and effort, mutually collaborating to achieve organizational objectives. Also, they are deployed in an environment that promotes mutual growth, valuing and respecting the opinions and ideas of all the members.
CONTINUOUS LEARNING
We motivate our personnel to continually learn and get updated to the latest technology, which allows us to expand knowledge in the teams and offer creative ideas and solutions to our clients.
EXCELLENCE IN MANAGEMENT
We are a company that is committed to follow international quality processes and standards. We deliver world class software that meets high quality standards of sturdiness, scalability, performance and usability.
SOCIAL COMMITMENT
We are committed to do our part for sustainable human development, through our teams, their families and society in general to improve the quality of life in our community. We constantly participate in campaigns to create "environmental consciousness" and take care of the planet.