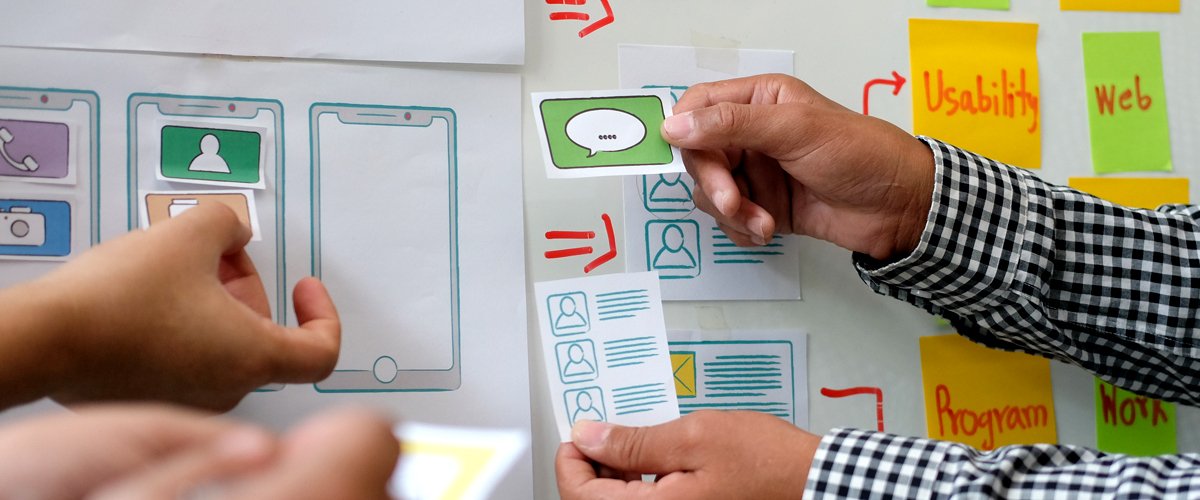 The importance of planning and design is fundamental, which is why graphic design increasingly requires more specializations. A few examples of these specializations are editorial designers, illustrators, 3D designers, packaging designers, and others. But what characterizes a UX designer? 
Two words: user experience, I, if you want to know why continue reading this article.
A UX (User Experience) designer is in charge of creating and detailing the process or steps by which the user interacts with the product through research, data analysis and prototypes.

The importance of the UX Designer
The role of UX designers is vital, as they ensure that the use of the product makes the most sense to the user, i.e. that it is understandable, logical and optimally fulfills its objectives.
More and more companies recognize that good design is the best form of language and communication with their customers, so they prioritize this aspect in their products. This causes the medium to grow, giving more value to the designer's work and increasing creative opportunities. A benefit for designers and a challenge at the same time, is that they must be constantly keeping themselves up-to-date due to the market in which they operate.
The way of working has been changing over time, and, although design is not a new profession, it is growing a lot and is continuing to do so. It has branched out, as many more responsibilities and approaches have been created within the same practice. Now that we work much more in design teams, design activities are segmented and we work directly with developers and clients.
 
Why do you need a UX designer in your project?
You need a UX designer to ensure that any product created is created with the user and their needs in mind. UX design helps to understand the user to project and create better products and services, and to create an engaged interaction. If the design is difficult to use, unsightly, poorly thought out, etc. then it is highly unlikely that the user will ever use that service or product again. Using UX design best practices ensures customer loyalty and long-term success for businesses.
A UX designer develops a multidisciplinary work that combines different elements for the benefit of user interaction with the product, making users feel more comfortable. In other words, a happy user is a user who will always prefer the product.
By combining different aspects of design, UX design has become one of the first steps in the architecture of applications, pages and other digital products, which makes it indispensable in any project or company focused on good practices and continuous improvement.
 
How to improve the user experience?
Although it sounds a bit redundant, a good user experience is focused on the user. 
We have some tips that will help you to have a better perspective of the user experience and could help you in the project you are developing.
Put yourself in their shoes: Plan, research and understand the user, and organize how to implement these solutions. For example, you can set up test versions, use various tools such as diagrams, user maps, or make an outline of the person you are targeting. To focus on the user's needs, you must answer the question: what kind of problems does the user have and how can you solve them through UX design? With this information defined you will be able to take the best first step to create a web or app focused in the best way.
Listen to consumers: The important thing is that they have a pleasant experience while they are on your website or app. So, consumers are the best to tell you what to improve or modify. Listen to them, enable a means of contact such as a questionnaire, a survey or interview so that they have a space where they can send you suggestions or comments.
Pay attention to the details: Many times, due to haste, we do not take into account aspects that can be vital in the user experience when navigating. We suggest taking into account the details from the colors, location and appearance of the buttons, to the appearance of the links, to the design of the 404 error page that at some point will be seen either by internal or external factors.
We hope this article has been of interest to you and that it has given you a new perspective on design. If you want to know more about us or about any technology topic, write to us at the following email: blog@assuresoft.com